Do you need something special or custom? Maybe a pump installed in your chiller? Or a dedicated custom pump skid with or without a buffer tank?
We can do it. 
Texas Used Chillers has used pumps in stock for your custom projects that we are able to complete in as little as one week. We can also build these projects with new equipment in as little as four to six weeks. Below are a couple of recent custom pump projects that we supplied to our customers along with their chillers.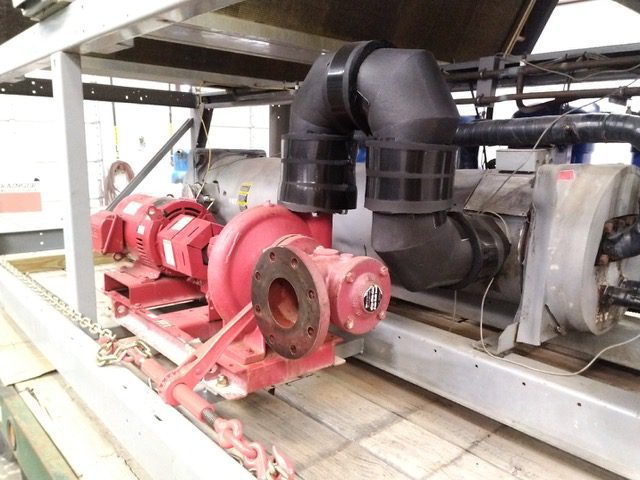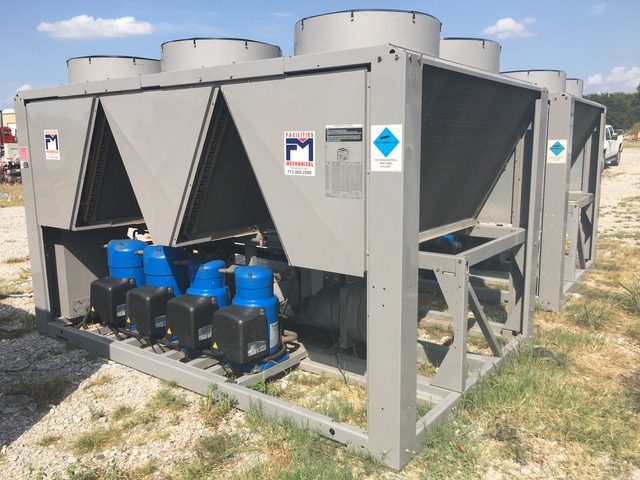 A used Bell & Gossett 10HP pump installed in a 90 ton Carrier air cooled chiller for a concrete batch plant in Corpus Christi, TX.
Two used Bell & Gossett 15HP Pumps skid mounted with Suction Diffusers, Isolation Valves, and Supply and Return Headers. This Pump Skid accompanied a 155 ton air cooled chiller to cool a plastics injection molding process.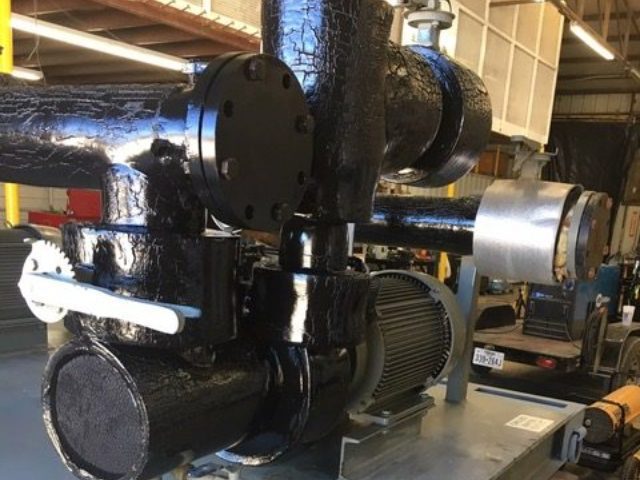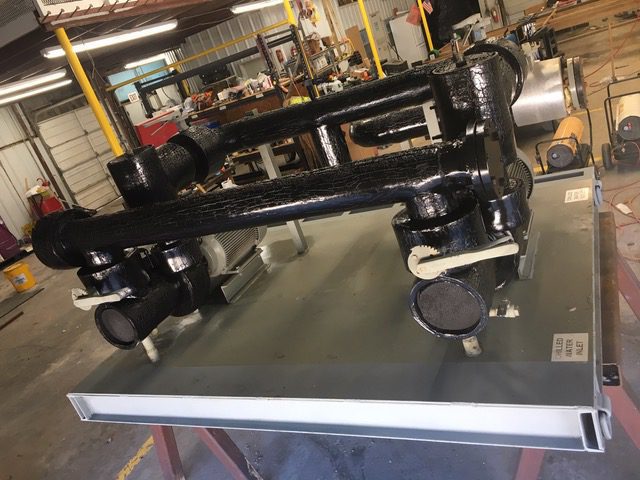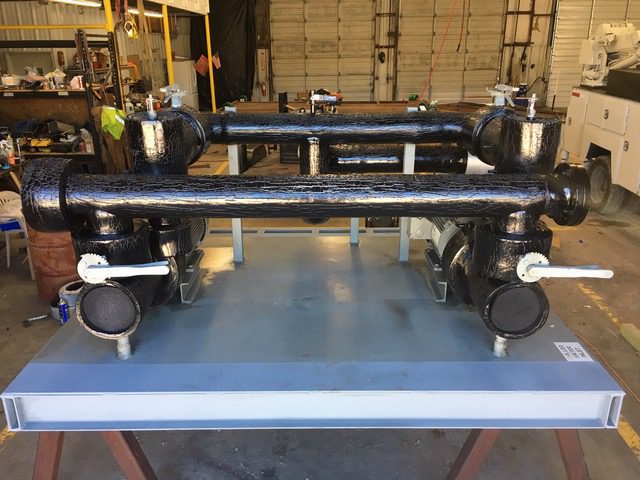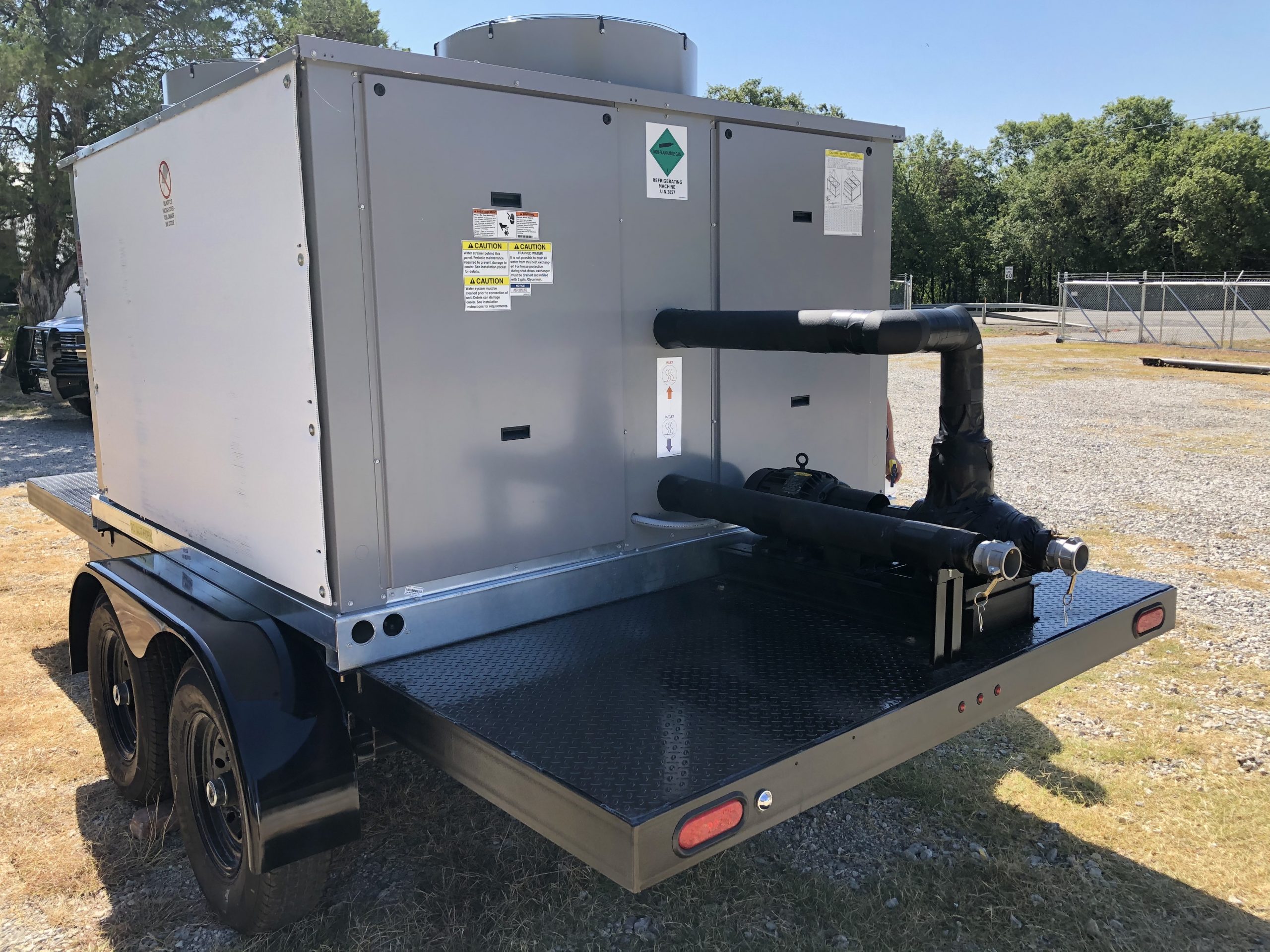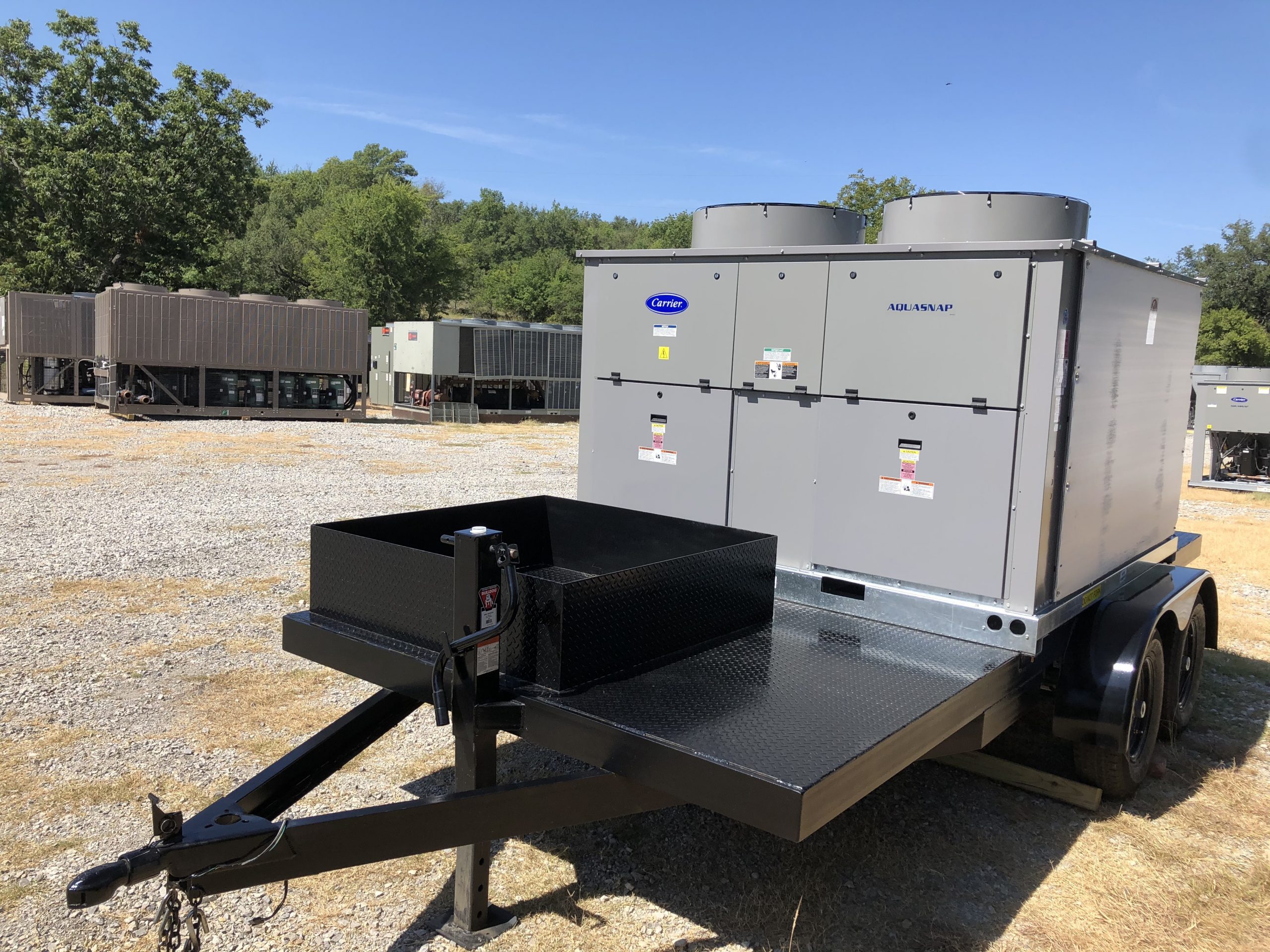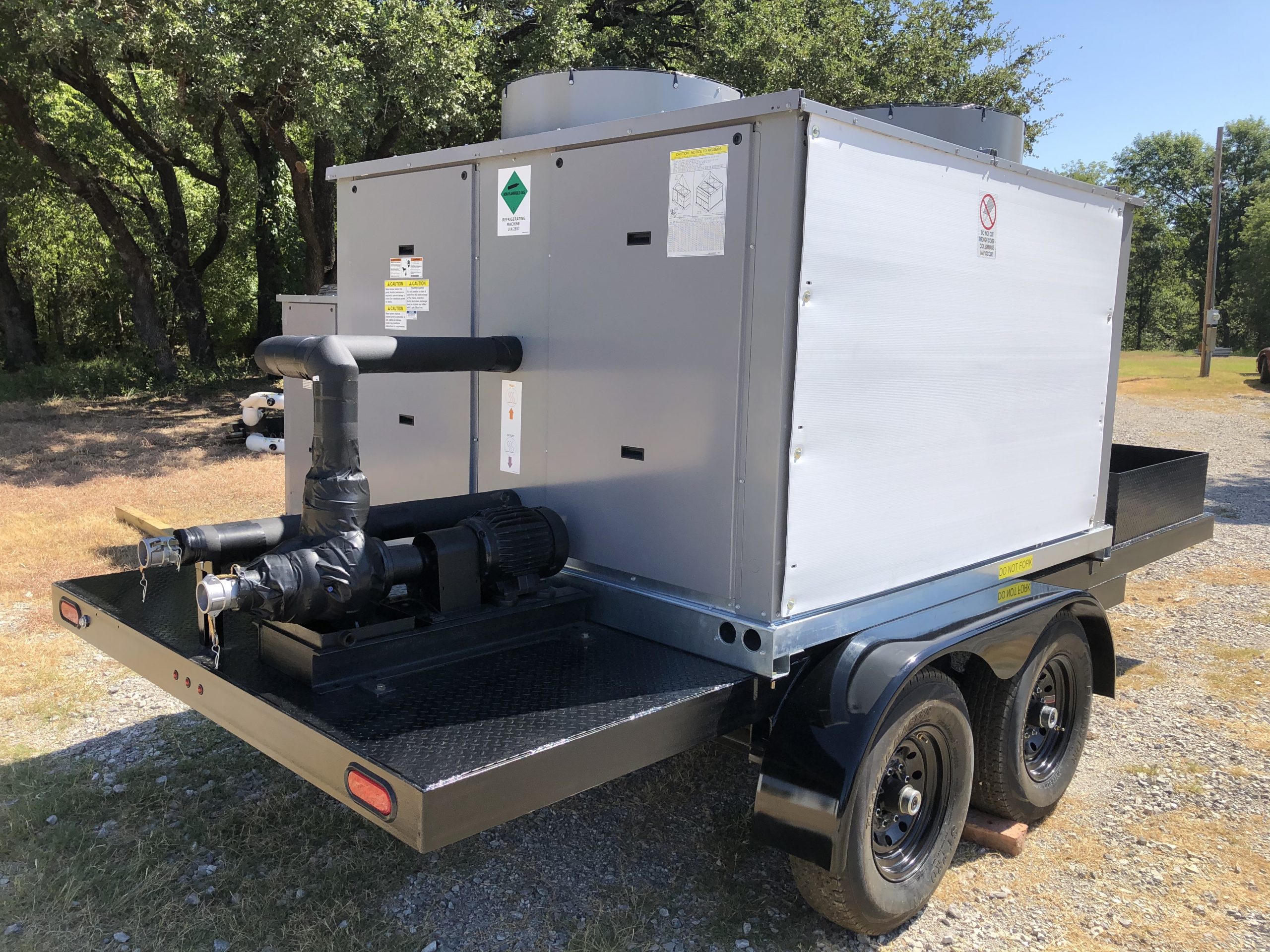 A custom trailerized cooling rig that built for a concrete batch plant with a 40 ton air cooled chiller with pump and controls.
A Used 180 Ton McQuay Air Cooled Chiller mounted on a custom forkable skid with a Used 15HP Weinman Pump.  All piped into the chiller with dual 4" camlock connections.  The pump is also wired into the chiller for single point power and control via the chiller's micropressor.  This rig was built for a customer's mobile concrete plant that supplies concrete to bridge and highway projects.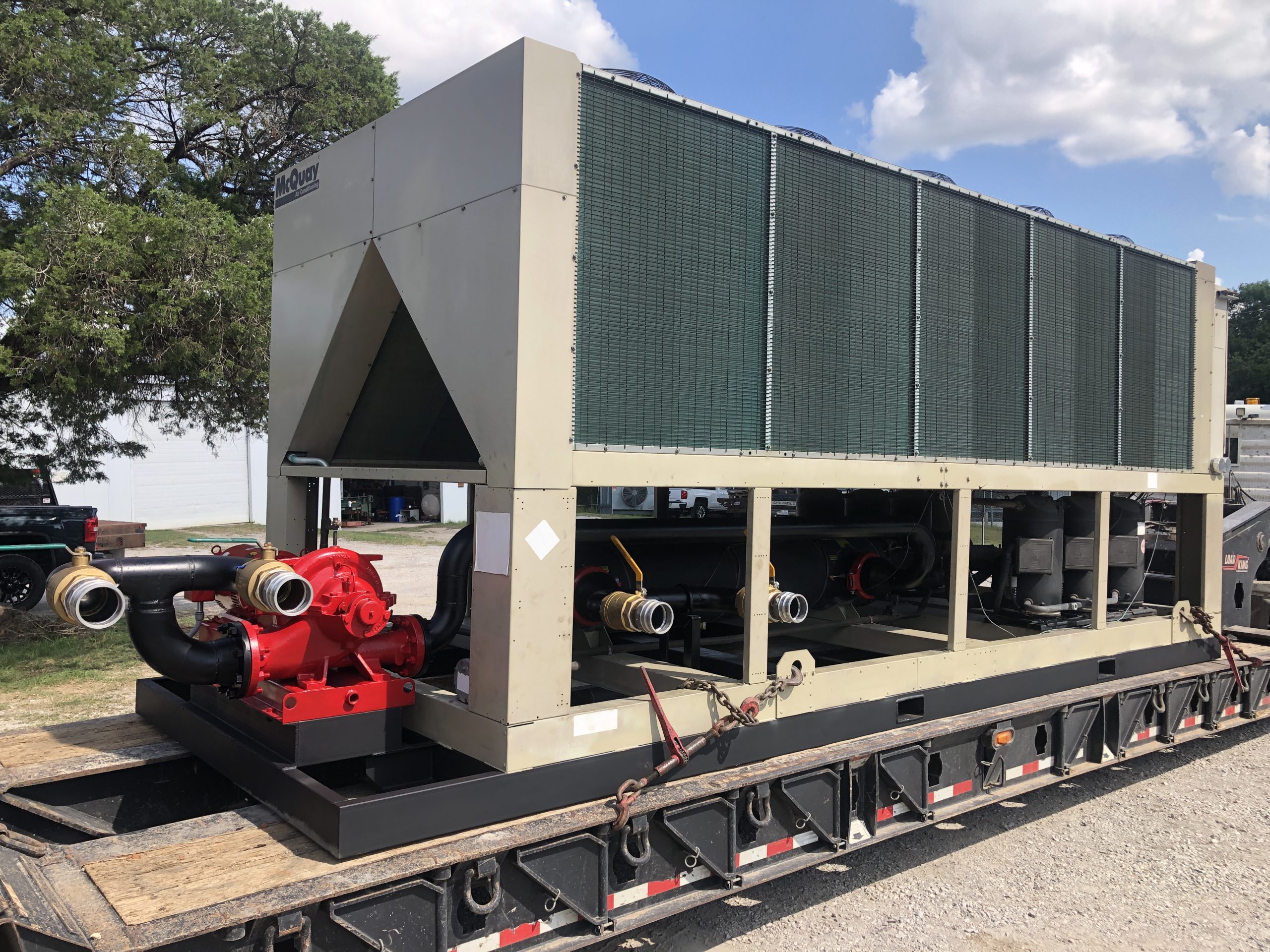 Contact us and make Texas Used Chillers your equipment solution company today.
LOOKING FOR A NEW OR USED CHILLER?